How to Host a Retreat: 8 Tips to Deliver Better Experiences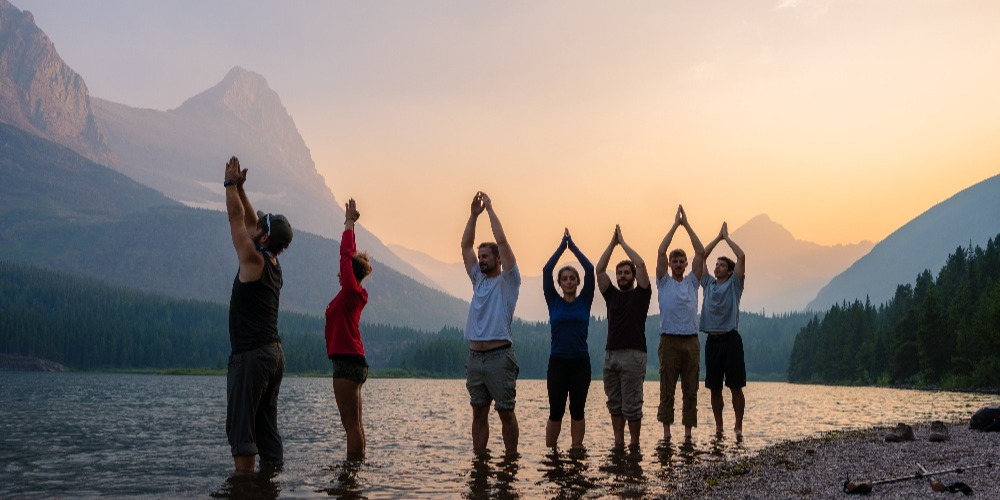 Many operators of retreat centers are constantly on the lookout for how to host a retreat that goes beyond the average scenic getaway. This shouldn't come as a surprise.
Retreats are growing in popularity as more people seek ways to disconnect from their busy lives and reconnect with their deeper selves. As a retreat host, your main goal is to deliver an unforgettable experience that leaves your participants feeling relaxed, refreshed, and inspired.
At the same time, you want to make sure that your retreat stands out from the rest.
Do You Dream of Hosting Great Retreats?
When you decide to host a retreat, there will be challenges along the way. These can be difficult to navigate if you're just getting started, as well as for some seasoned retreat leaders too.
A great retreat is one that engages, enlightens, and resonates with participants. There is no single formula that does this. It all depends on the type of people you want to attract and the experiences, learnings, and growth you want to share. Every retreat may be different, but the blueprint you start with will be very similar.
This post explores 8 tips on how to host a retreat that connects with participants and gets that positive word-of-mouth. Make your retreats more impactful and take your skills to the next level.
How to Host a Retreat Tip #1 - Define Your Retreat Theme and Goals

The first thing you should do is determine your theme and goals. These will fuel the overall identity for your retreat and what you hope to achieve.
For example, do you want to offer a yoga retreat that focuses on mindfulness and meditation? A wellness retreat focused on health and nutrition? A plant medicine retreat focused on awakening and transformation? Your retreat theme should highlight the type of practice and benefits people will experience.
Your goals should be specific outcomes tied to your theme that will give you something to strive for. Your goals could be hosting 5 retreats for the upcoming year, transforming the lives of 50 people, or anything else that will motivate you to keep pushing forward. It is also helpful to keep goals specific to each retreat instead of being too broad.
Having themes and goals that are aligned for each retreat will make planning and executing them easier. It will streamline your job as a host and help eliminate activities that are not a priority.

How to Host a Retreat Tip #2 - Prepare Your Retreat Center
The ambiance of your retreat center sets the tone for what participants expect and can make or break their experience.
Make sure to prepare your rooms with extra care and take into account all potential concerns a guest might have, no matter how small. You should also make sure you have plenty of staff on hand to handle arrivals and departures. The last thing you want is to leave guests waiting around.
Consider decorating some of your gathering spaces to make a great first impression. Adorn the space with flowers, light some extra candles, and add other unique touches that creates a special feeling around your center.
You want your guests to feel like they made the right decision and that you really care about their experience. It will get them more excited for the journey they are about to take.
How to Host a Retreat Tip #3 - Plan Engaging Activities
Activities are the heart of any retreat. It's important to make them engaging, meaningful, and aligned with your retreat theme and goals.
Activities can be whatever disciplines your retreat center offers such as yoga, meditation, breath work, hiking expeditions, plant medicine ceremonies, spiritual workshops, or anything else. It's best to focus on a few core activities as much as possible so you don't spread your team too thin. It's best to keep your activities related so you don't spread your staff too thin.
You can also bring in special guests to surprise participants with something more unique like sound healing, a fire ceremony, a live music class, and more. Just make sure that whoever they are connects is the right fit for your target participants. These thoughtful touches are what will make you a host that people remember!
Balance structured activities with free time for participants to relax and explore on their own. Provide suggestions for what they could do, like booking a massage, healing service, or bicycle tour. Then empower them to do whatever they wish!
How to Host a Retreat Tip #4 - Hire Experienced and Knowledgeable Staff
Your staff can make the difference between success and failure of your retreat. Look at brining in a team that is experienced, knowledgeable, and familiar with the type of activities you offer. That way, they can give guests the best support possible.
Your team should be well trained in the activities you offer. They don't need to know everything but they should be able to advise people on your activities, the local area, and important information about your retreat center.
The most important thing about your staff is that they should be excited to give your guests an unforgettable experience! The more they are able to personalize the experience, the better a host you will be.
How to Host a Retreat Tip #5 - Provide Nutritious Meals
If you don't already have a full-time kitchen staff, you should consider getting one. A professional chef or nutritionist can help you create a menu that enhances your retreat and the overall participant experience.
Nutrition is an important part of life which makes it an important aspect of your retreat. There is such a strong connection between the mind, body, and soul that it will go a long way if you offer meals that are both delicious AND nutritious. Present your cuisine in a beautiful and ritualistic way to wow your guests.
Highlight your local cuisine and prepare fresh, delicious meals that will distinguish your retreat in the minds of participants.
How to Host a Retreat Tip #6 - Create a Welcoming Environment
You want to make sure your guests are comfortable by offering a welcoming and inclusive environment.
Going on a retreat can be a big decision for many people so they might be feeling nervous. You want to put them at ease right from the start to make them feel safe, secure, and supported.
Make sure your center provides an inviting atmosphere, comfortable accommodations, friendly staff, and open communication channels for everyone. The more accessible you make things for your guests, the better.
Give them multiple points of contact at your center to get responses quickly and make it clear where they need to go for different things. You can give them this information via email or right when they arrive. It also helps to have someone who is always accessible at your retreat center like a front desk receptionist or a facilities manager.
How to Host a Retreat Tip #7 - Consider Offering Additional Support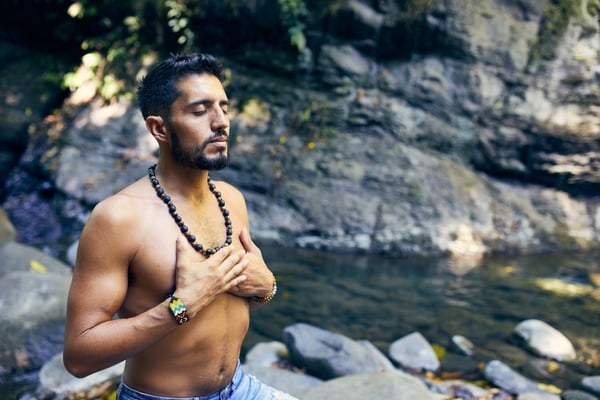 Sometimes participants can be in need of more support than what is generally offered. Taking this into account early on can be a plus and make you a better host.
Consider connecting with guests before they arrive to learn more about their struggles and why they chose your retreat. It can help you come up with additional support options that they can take advantage of such as one-on-one coaching or counseling sessions.
Not only can continued support help participants connect more deeply with themselves, it will allow them to continue their transformational journey in a more personalized way. It can also help guests strengthen their connection with your retreat center, laying the foundation for more potential visits and future experiences together.
How to Host a Retreat Tip #8 - Follow Up with Your Participants
Following up with participants after your retreat is one of the most important things you can do. This is the best way to know what's working and what you can improve since the experience is still fresh in their minds.
Not only will this give you helpful information, it will show your guests that you care about their ongoing well-being. For many participants, your retreat was the start of their journey and the experience will continue long after they leave.
Consider sending them a small survey to gather feedback on the different aspects of your retreat to see what worked for them or didn't. You can also collect suggestions for future retreats or areas that can be improved in future programs.
If you offer more in-depth experiences like ayahuasca or plant medicine, you could consider doing a virtual meet-up after a month or two to check in on participants.
Key Takeaways: How to Host a Retreat
Define your theme and goals before getting started.
Prepare your center to be a peaceful, serene, and calming environment for your guests.
Plan engaging and meaningful activities that align with your target participants.
Hire experienced and knowledgeable staff who can provide guidance and support.
Offer delicious and nutritious meals that fuel the body, mind, and soul.
Create a welcoming and inclusive environment that supports growth and community-building.
Consider offering additional support to guests beyond the structure of your retreat.
Follow up with your participants after the retreat to gather feedback and stay connected.
Final Thoughts: How to Host a Retreat
Hosting a retreat can be a rewarding and transformative experience for both you and participants. As a host, your goal is to ensure your retreat is a success and is an incredible experience for participants, leaving them relaxed, rejuvenated, and inspired to take on the world.
Retreats are all about the journey, regardless of whether you are the host or a participant. By creating a supportive and transformative environment for participants, you are well on your way to being a host that offers special, unique, and enlightening retreats!